Replay Gaming: Senior JavaScript/Ruby Developer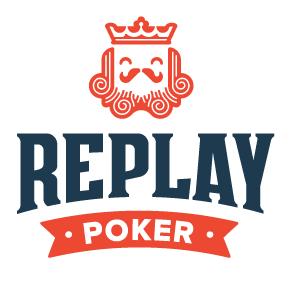 Replay Gaming is a fast growing UK social gaming company that operates Replay Poker (
www.replaypoker.com
)
, an established play-money poker site offering competitive ring games, tournaments and promotions. Our goal is to become the home of recreational poker online within 5 years. 

Our core values

We're big on our company culture, and hire based on alignment to our core values. So it's important to us you share similar values: sorry no egos allowed!

We are kind, humble and respectful.

We voice opinions and share our experiences.

We value time, proactivity and productivity.

We aim for excellence.
We put our community first.

The role

We are a small team of highly technical and experienced developers geographically distributed working via GitHub and Slack.

You will be part of the core development team working on our main Rails back-end and our React front-end, creating new features, fixing bugs and improving an extensive codebase. We want you to help build and scale our entire stack to handle our ever-growing number of players.

One of the biggest projects we have is the development of a new poker server possibly using Elixir and you will be part of the team that will design and build it.

This is not a "code-monkey" opening. You should be comfortable architecting solutions from top to bottom using the best tools for the job. Although Ruby is our main language, we know of it's trade-offs and expect people that are open-minded and not afraid of learning new ones.
We have a new React front-end being built and we expect you to have real world experience with React to help out on the completion of the project as well as maintaining it afterwards.

About us

We are a growing team, so you'll have a huge impact on the decisions and the work being done. We all work remotely, 100% of the time. Work from wherever you are most productive. We're currently spread out across North America, Europe, South America and Asia.

Our stack

Website: Rails 4, a single page application with Backbone.js and a new React front-end in progress

Poker server: Ruby multi-threaded TCP server

Desktop client: Flash – ActionScript 2.0 (in maintenance mode) and a new HTML5/JS client in progress

Other technologies used: MySQL, Sidekiq, Redis/Sentinel, node.js, Go, Kubernetes and many more
You should

Have expert knowledge of Ruby/Rails and it's surrounding environment

Have 3+ years of Ruby development experience

Have expert knowledge of Javascript and it's ecosystem

Have experience using React in production on at least one large project

Have a good knowledge of HTML5 and CSS3

Have a good knowledge of threads and parallel programming

Have experience writing automated tests, be it BDD, TDD, etc

Have a good understanding of databases and concepts like transactions, locks, ACID, CAP and eventual consistency

Have a good understanding of REST and REST-ful APIs

Be comfortable working with git, code review and pull requests

Have extensive experience with Linux

Be eager to learn and able to express your thoughts, arguments, and ideas clearly and effectively

Have excellent english language skills (fluent speaking)

Ideally you should

Have experience with GraphQL

Have contributed to open source projects

Have experience with Docker and Kubernetes

Have professional experience working remotely

 Enjoy playing poker!

What we offer

Plenty of autonomy for you to work the way you think you're most productive

A flexible process with the focus on efficiency of working with minimal bureaucracy

A mixture of a fun and challenging project working on a real-time game

Flexible paid holiday

Competitive salary (negotiable and depending on experience/skills)

Apply for this job