Getting ready for a freelancing career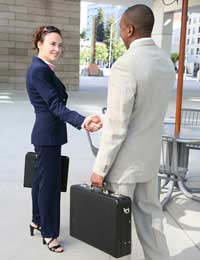 Making money quickly is not a very difficult task and that too at the comfort of your home. There are plenty of ways to try your hands at freelancing among which freelancing writing is the best option so far. There is a huge network of freelancing writers around the globe who constantly look for contents for their websites and blogs. There would be no problem in getting work once you prove yourself via your content, your reliable work and the quality service to your customers.
Once you become comfortable in writing, you can even try your hands for online magazines or other magazine companies that are operating online and will pay you greatly for your work. You might get disappointed in the early stages but don't give up, try to sign up in more and more websites providing freelancing opportunities so that people who want good content or a writer can contact you. If you get serious about your writing work, you may earn a handsome amount of money for just a couple of hours. Freelancing writing can be an awesome way to make some extra money for young people, house wives and for those who are not comfortable moving out of their home.