"I realized: this is it! This is the thing I've been waiting for." (My Freelance Life Ep. 001)
---
Welcome to episode one of My Freelance Life—a brand-new podcast from the team here at Millo.
I'm Preston—founder of Millo—and joining me on the show is my friend Andy.
Enough is enough… Make 2018 the year you trade your worst clients for some of the best companies in the world. Click here to learn how.
A few months ago, Andy and I worked together at a tech startup. That was until Andy sent a Slack message to the entire company to inform us all….
he was quitting.
Not only was he leaving his day job, but his plan was to start freelancing full-time, traveling the world, and living life on his own terms.
This new show is a weekly check-in with Andy to see what really happens when you quit your day job to start freelancing full-time.
In today's episode—my first on-air conversation with Andy—I drill him with some important questions including what exactly happened that fateful day when he met with his boss to put in his two weeks' notice.
This episode of My Freelance Life is brought to you by Freshbooks: the #1 invoicing software for freelancers.
There's a reason Freshbooks is one of the most-used tools for freelancers on the web. Their invoicing and project management tools make YOUR freelance life much simpler.
You can try the brand-new Freshbooks complete Free for 30 days by visiting Freshbooks.com/Andy (see above if you're confused ;)) and when you get to the "how did you hear about us?" just type Andy.
Thanks to Freshbooks for supporting freelancers everywhere.
Shownotes for episode 001

Show hosts & guests:
Resources listed in this episode: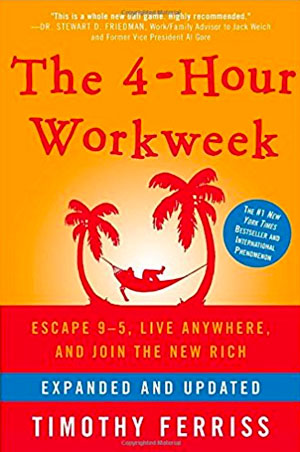 The 4-Hour Workweek
Tim Ferriss
Forget the old concept of retirement and the rest of the deferred-life plan–there is no need to wait and every reason not to, especially in unpredictable economic times. Whether your dream is escaping the rat race, experiencing high-end world travel, or earning a monthly five-figure income with zero management, The 4-Hour Workweek is the blueprint.
Read the first few pages on Amazon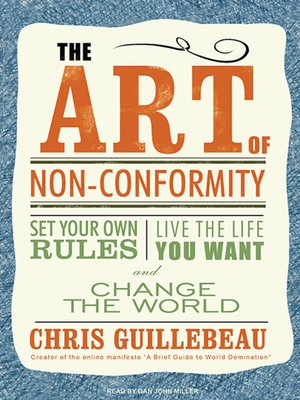 The Art of Non-Conformity
Chris Guillebeau
This book helps you defy common assumptions about life and work while arming you with the tools to live differently. You'll discover how to live on your own terms by exploring creative self-employment, radical goal-setting, contrarian travel, and embracing life as a constant adventure.
Read the first few pages on Amazon
Music in this episode by:
Joakim Karud (http://youtube.com/joakimkarud)
Nicolai Heidlas (https://soundcloud.com/nicolai-heidlas)
Full episode
For future updates, subscribe to the newsletter or subscribe in Apple Podcasts.
You can also learn more about our other podcasts here.
We'd love an honest rating and review on Apple Podcasts—do us quick favor, pop over and let us know what you think of the show.
Say Goodbye to Roller Coaster Income
Your income doesn't have to be a guessing game every month. Let 4 thriving solopreneurs show you how in our free guide.
News Source